Mold Removal Specialists for New Jersey and Staten Island
We provide comprehensive mold testing and removal services with guaranteed results.
Discovering the presence of mold is something every homeowner dreads. To make it even worse, most of us have heard horror stories of mold removal treatment that cost several thousand dollars and requires demolition of parts of the home.
If you suspect mold, don't panic.
In the overwhelming majority of cases, treatment is much simpler and less costly than what you may have been led to expect—but only if you work with the right remediation company.
Basement Waterproofing Solutions uses proven methods of mold removal that will restore the air quality of your home quickly and effectively. We offer:
Mold Inspections
Mold Testing
Mold Removal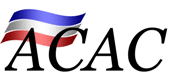 The first step in determining whether or not you have a mold problem is a mold inspection. Methods of mold detection include visual inspections, testing for excess moisture, and taking air quality samples.  It's important to remember that not all mold is easily visible. Mold loves any damp, dark space, and our experienced mold specialists know how to find it—no matter where it's lurking.
Professional Mold Testing
If the inspection shows a reason to suspect an infestation, the next step is mold testing. This involves taking samples and testing them to determine the type of mold and the extent of the infestation. This information helps us to develop a remediation plan that will best meet your needs.
Effective, Affordable Mold Cleaning and Remediation
Basement Waterproofing Solutions offers multi-faceted mold cleaning and removal that gets rid of mold and prevents it from coming back. Services include:
Use of industrial water extractors, dehumidifiers, and other equipment to remove excess water from surfaces and from the air, and to provide proper moisture control.
Use of HEPA air filtration to eliminate mold and other airborne particulates.
Applying disinfectants and antimicrobial agents to kill mold and provide protection against future infestations.
Cleaning of any contents of your home that have been contaminated by the mold.
We can even help you with filing a claim if you think the mold cleaning may be covered by your homeowners insurance. Basement Waterproofing Solutions will guide you through the entire process from start to finish—and our results are guaranteed.
Learn More About Our Mold Testing and Mold Removal Services
Mold can lead to health issues including coughing, sneezing, sore throat, and other symptoms. Those with asthma may be affected more severely. Don't let compromised air quality have a negative effect on the health of your family.
Contact B asement Waterproofing Solutions today for more information about our mold removal services. Give us a call or fill out our online form now to schedule a consultation. We're the certified home professionals for your next project!